The Art And Craft of Directing
For stage and screen
"Directing is the best job in the world"
- Sidney Lumet
Three terms. Weekly online specialist training course
For directors, writers and original content creators.
With John Osborne Hughes
Term One - Tuesdays, 3rd October - 12th December 2023, 6.30 - 9pm UK


(No class on 31st October for half term)

Term Two - Tuesdays, 16th January - 26th March 2024, 6.30 - 9pm UK


(No class on 27th February for half term)

Term Three - Tuesdays, 23rd April - 2nd July 2024, 6.30 - 9pm UK


(No class on 28th June for half term)
The course is designed to provide you with the fundamental knowledge and skills to kick start your journey into the wonderful world of directing, for both stage and screen.
The job of a director is make all the key creative decisions and to bring together the elements of the production into a cohesive totality. Whilst the writer is the author of the play or screenplay, the director is the author of the production as a whole.
The director is also responsible for managing rehearsals and working with the actors to help then create the characters and polish their performances.
Rather than just focussing on directing skills, the course is designed to produce auters; artists that develop their unique artistic vision and create and write their own material.
Working with the support of the group, each student will be guided to write and direct a 4 to 10 minute drama scene or, for the more ambitious, a short film.
For a minimal extra cost, the projects can then be filmed and edited for use as a showreel, utilising the relationship we have with graduates from the Brit School film production course.
Total of
£700
For individual course
Total of
75 HOURS
Of Teaching
Total of
30 Sessions
2.5 Hours Each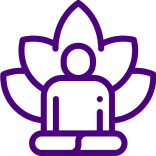 Each session starts with meditation to focus your attention.

The weekly course is presented live on zoom and recorded.

We recommend you take written notes as it is the most effective way for information to go from short to long term memory.
What will I learn?
The qualities of a great director.
Developing your own style and creative vision
Developing ideas for plays and films
Plot structure
The hero's journey
Analysing the script
Casting
Working with actors
Designing shots
Zen and the art of effective leadership
Key relationships with producer, production designer, DoP
Introduction to editing
Producing skills
Creating and managing budgets and schedules
Low to no budget filmmaking
Finding resources and finance
The course will also include specialist master classes, from leading industry professionals.
Places for this course are very limited. Book now to secure your place.
Start your journey Now
Investment & Payment Breakdown
"John is an excellent teacher and creates a safe environment for experienced and new performers to grow and develop their craft. I am grateful to have learnt from the best!""
Caroline Cookson
Credits include: Michael McIntyre's Big Show, The Railway Children Return