Eddie Marsan, Actor
"The Spiritual Psychology of Acting represents the cutting edge of actor training available in the world today."
I trained with John for seven years after I left drama school, and I consider him to be the most important influence on my career. John's method of training is unique because of its holistic approach to the actor, their own personal development and the story that the playwright or filmmaker is trying to tell. John clarifies the function of the actor, by encouraging us to find the essence of the story, and what it is trying to say, and then to simply serve that. Without ever being puritanical, he encourages his actors to develop a strong ethical code with their work.
Through meditation and self-awareness, I was taught to understand the many different aspects of myself, and how to use this knowledge in creating a character. John taught me to remain centred and to maintain a healthy balance between ambition and humility. To wish others well, rather than to compete against them. This was inspirational! During my training with John, I was voted 'best newcomer' in the Evening Standard awards and my career improved tenfold.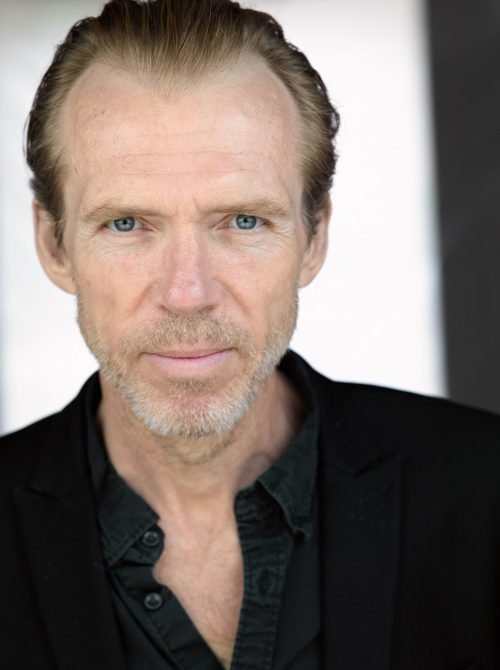 RICHARD BRAKE, Actor
"Quite simply, studying with John Osborne Hughes has profoundly improved both my acting and quality of life. Prior to meeting John, I had worked professionally for a number of years and studied with many "famous" acting teachers, both in the U.S and England. Yet I always felt plagued by a sense of inadequacy in my work, and a constant feeling of inconsistency. Although I had experienced moments of freedom and spontaneity on stage, I still felt confused and lost as to how to produce it consistently. At auditions, I often became overwhelmed with fear and self-doubt. All of that has completely changed. Working with John has hugely altered my acting and my life. If you are serious about acting, then this course is not to be missed."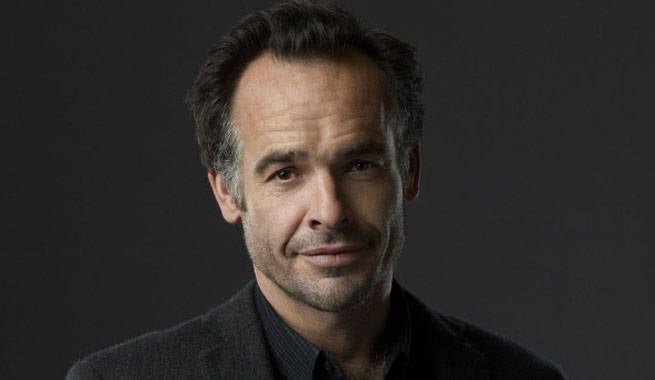 PAUL BLACKTHORNE, Actor
"I studied 'The Spiritual Psychology of Acting' with John Osborne Hughes for three years. Through the studies of mind, spirit and technique the course provides, I am now able to approach acting with increased confidence and enjoyment. Whether it be Hollywood or Bollywood, or whether on stage, television or film, the application of John's excellent teachings have proved invaluable.
It is obvious to me that a great deal of the success I have achieved as a professional actor can be attributable to the study of John's system of training. Whenever possible, I still drop in on the classes, and I always find them thoroughly enjoyable and highly inspirational."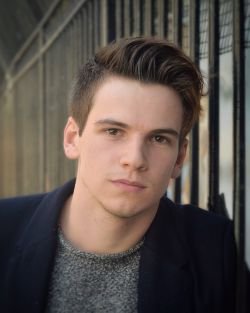 JACOB DUDMAN, Actor
"I attended 'The Spiritual Psychology of Acting' course instead of Drama School, and the knowledge I've obtained has allowed me to approach any professional environment with confidence. It's no coincidence that once I started John's lessons, I began to land work as an actor, and found myself better equipped to deal with the demands of both my work and my personal life.
John's profound wisdom has had metamorphic impacts on the way I attend life on a daily basis, and how I treat myself, and others around me. It has also improved my acting tenfold with his encouragement to introspect, enabling me to use knowledge of psychology to create a character. My eyes and heart have been opened by John's super-intuitive, pioneering ways of teaching.
This isn't just an acting course, this is a 'life course' that I recommend to everyone."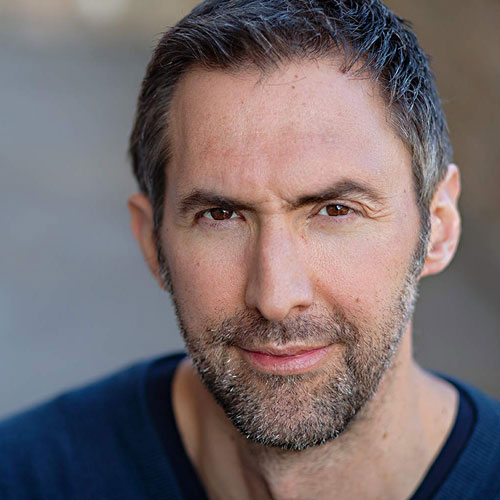 Ian Whyte, Actor
"Deciding to study with John Osborne Hughes has been the finest professional and self-improvement decision I have ever made. After my first encounter with him, I realised that I had been stumbling around in the darkness of my own self-doubt for far too long.
John's amazing techniques create clarity where there is often confusion, confidence where there is often self-doubt, courage where there is fear and freedom where there is often nervous tension.
John's wisdom, wealth of experience and guidance continues to be inspirational and empowering, and his unique form of spiritually based psychology has proven itself to be a method to live by. I recommend it to all actors who are serious about their careers and to anyone who wants to improve their performance on the stage of life."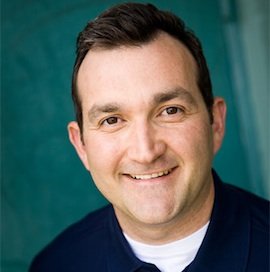 BILL COELIUS, Actor
"John's 'Spiritual Psychology of Acting' has been the main catalyst for my success in the commercial acting world. His technique develops a core of immediate, honest and pure acting skills, and has filled me with the confidence to play any part well.
To fully understand the psychological aspects of the course, astonished directors and casting directors have remarked over and over again about my ability to take their notes and quickly transfer them into real, living moments. John has taught me how to do that.
Beyond the technique, 'The Spiritual Psychology of Acting' has changed my outlook on life. It is impossible to take John's class and not be profoundly affected. He is one of the most honest, funny, and deeply dedicated teachers out there. He lives by his own words, sets an excellent example for class, and motivates you to do your best.
When you take John's class, your work and daily life become richer, fuller, and more rewarding. I envy those who are experiencing his work for the first time."
ADAM ROBERT LEWIS, Actor
"The Spiritual Psychology of Acting has been a truly enlightening and life changing course. I discovered John through a recommendation from an acting friend. I joined his seminar course 'Creative Visualisation' and I haven't looked back.
To fully understand the psychological aspects of the course I wanted to better understand my own thinking. To this aim I have been working with John privately to delve into my own patterns of thinking and analyse myself, as I would another character. It's been absolutely fascinating; and not only has the course totally reevaluated how I look at acting, it's been a huge help in bringing a greater awareness to my everyday life.
John's remarkable teachings and knowledge has underpinned some of the biggest changes in my acting career and personal life. I recommend his wonderful teachings to all artists and to anyone looking to improve the quality of their life."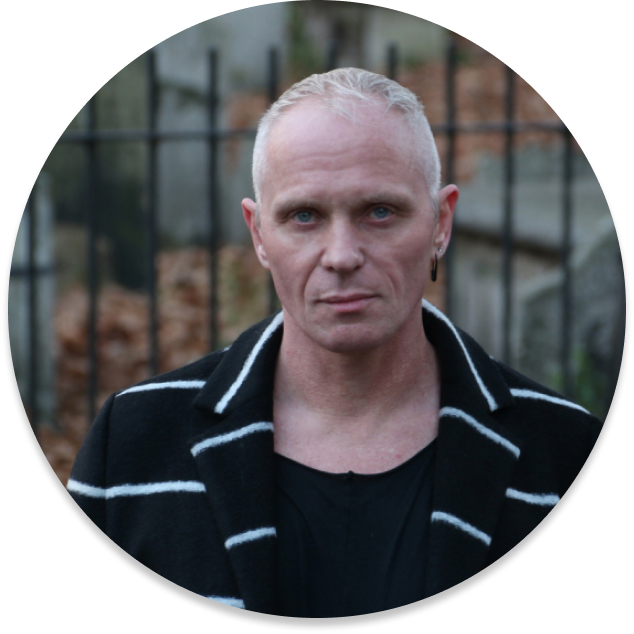 RICHARD WEST, INTERNATIONAL DANCE MUSIC DJ & PRODUCER
"I studied acting, psychology and philosophy extensively with John Osborne Hughes, which I can honestly say, has been completely life changing, on every level. I have learned so much about myself that I was previously unconscious of, which has been both a revelation and a liberation.
In learning these things, I've been able to delve deep within, and to identify and dissolve mental blockages that were causing obstacles and unhappiness in my life.
Since studying with John, the control is completely back in my own hands. I've also rediscovered the discipline for daily meditation, I am reminded to keep questioning everything, and ultimately have become the creator of my own life experience. My DJ work is going better than ever, my music production and all aspects of my professional and personal life have vastly improved. John has helped me to shift consciousness to the next level, and allow real happiness into my life.
In short, if you're a performer looking to "up your game," or if you are anyone with an interest in improving your life, both professionally and personally, John's teachings will give you priceless tools with which you can only succeed."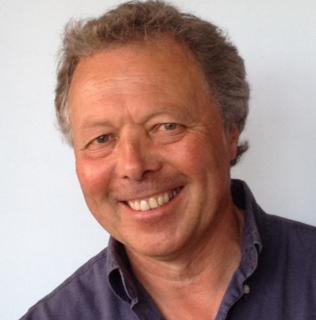 Duncan Richards, SPORTS PSYCHOLOGIST
"Although not an actor, I was intrigued and drawn to John's programme as I am very interested in performance, in whatever domain.
I have studied several areas of psychology for personal development, Cognitive Behavioural Therapy, Transactional Analysis, Psychodrama, Rational Emotive Therapy etc. However, I have to say John's method, approach and style has been, by far, the most effective, liberating, and powerful approach I have come across.
John's psychological method is logical, rational, and beautifully simple without being simplistic, but what holds it in place is the spiritual aspect. John has tremendous knowledge and depth in the nature of humanity.
John's gentle yet challenging approach is rich in humour, insight, humility, and knowledge, creating the perfect environment to explore myself in a way I've never experienced before. He got behind old protective mechanisms and stripped me of ancient armour. I reached a place where realisation flourished and a new understanding of life experiences clicked suddenly into place, like Lego bricks aligning.
I would recommend John's courses for anyone keen to understand themselves and, perhaps more importantly, unlock old patterns. For me it has been a liberation.
If I were an actor, I would certainly feel free to serve the character fully, but in my life, it has freed me up to be more confident, effective, and joyful in my own performances, whatever the demand and in whatever field. "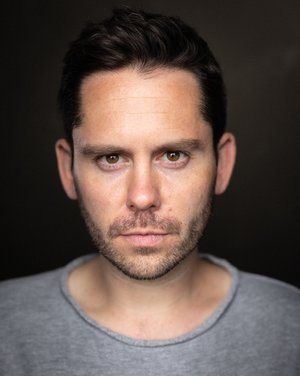 MARTIN DELANEY, Actor
John's Spiritual Psychology of Acting methodology, is the best training experience that I've had in my career.
John's work is detailed, robust and powerful, using techniques which allow the actor to separate from their ego. It's an application of discipline, skill and practical technique which not only develops a character that truly serves the writing but also allows the actor to drop the constructs that get in the way of performance. This helps to connect us to the present and do what the actor is supposed to do - play!
John's work has reminded me that acting itself as a job, is one of service and service only - which has been a joy to remember. I remain ever-grateful for the work I've done and continue to do with John Osborne Hughes. I wish I'd found him 10 years ago!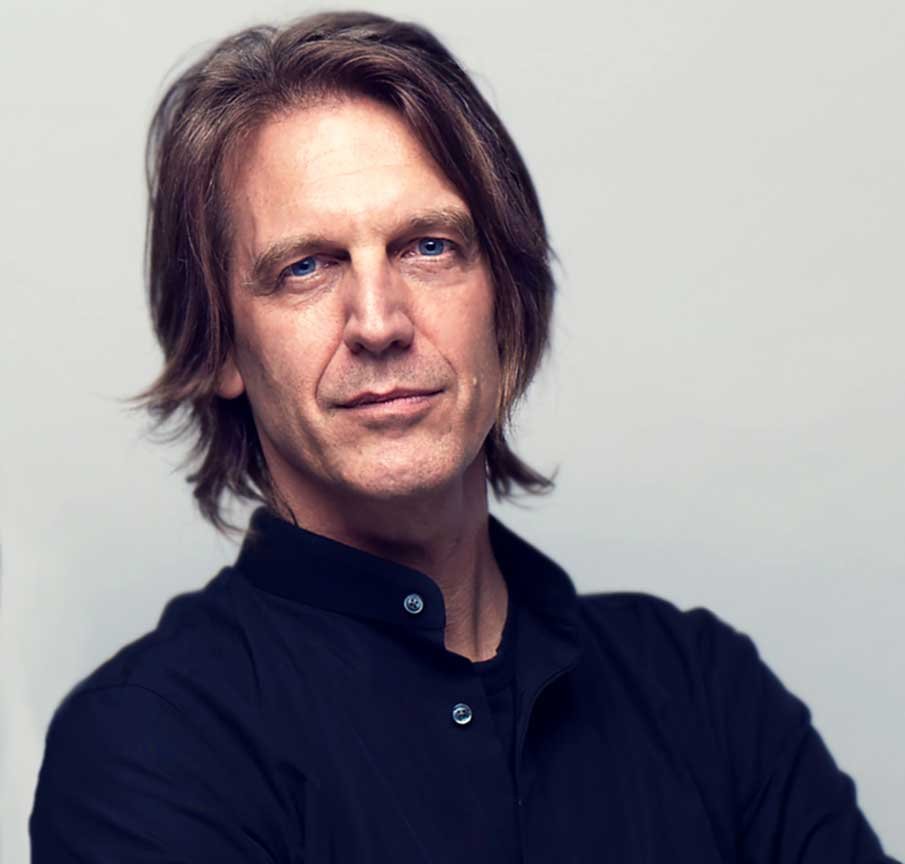 GRAHAM FINK, MULTI MEDIA ARTIST
"Using John's revolutionary techniques and ever inspiring advice, I have found that I now look forward to big pressure pitches, rather than nervously awaiting them.
My performances have improved dramatically, and I was so impressed with the results, that I decided to bring John in to teach the whole creative team at M & C Saatchi, with astounding results!
The most profound thing for me is how his teachings have also had such a positive effect on my day-to-day life. I now feel much more confident, connected and centered in myself, allowing me the freedom to 'be myself,' which certainly makes life a whole lot more meaningful and enjoyable!
I wholeheartedly recommend John's teachings to all business and cultural leaders, or anyone who wants to improve themselves."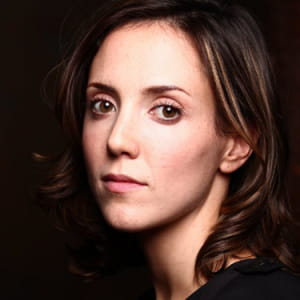 SAMANTHA WHITTAKER, Actor
"'The Spiritual Psychology of Acting' is the most life changing course I have ever had the good fortune to stumble upon. Some of my actor friends were suddenly doing some really strong work, and when I inquired about their training, they told me about John's courses. I went for my first weekend, and have never looked back. Not only has it taught me how to act, how to really deeply create a character's world to such a subtle level that I feel comfortable walking onto any project, it has also given me a spiritual underpinning that has transformed my whole life.
I am a happy person and a regularly working actor, with a store house of spiritual, psychological and acting knowledge that I take with me everywhere."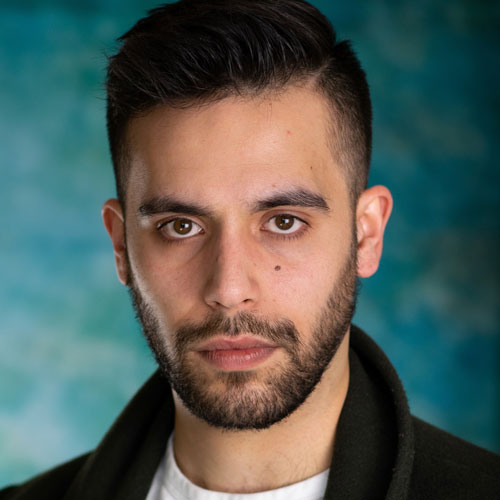 Naail Ishaq, Actor
"I met John whilst auditioning for Drama Schools and was instantly engrossed in his classes. The training I received made the biggest impact on the start of my career. Whilst studying with John I had an increase in acting work and felt a change of view towards my self.
The work itself helps the actor become free in their performances and in life. John's method is easy to follow and the knowledge shared has been integral in shaping the man I am.
I learnt to be truly confident in myself and my abilities, which have translated into everything I do. The methods and lessons put forth by the course are the core of any creative work I set my mind to. It's allowed me to work within many different parts of the industry as I started my career and will be undoubtedly used throughout the rest.
John is a truly inspiring teacher and any actor would benefit from the training provided by The Spiritual Psychology of Acting."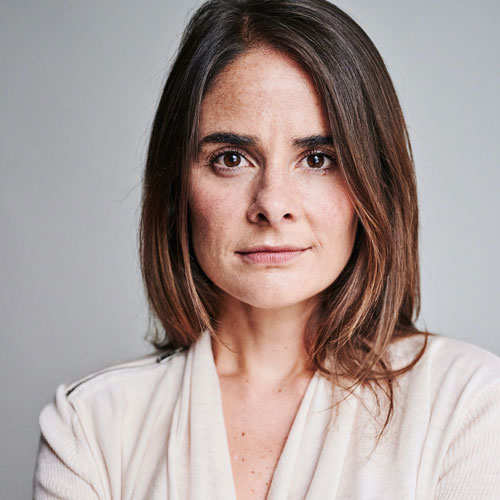 Caroline Cookson, Actor
"I have recently graduated from John's course and I feel like I have been given the secret in acting that has allowed me to become a confident performer that creates characters with substance. The work we have done will be used in all of my auditions and jobs and I know I am a better performer with a greater understanding of how to act due to this course.
John is an excellent teacher, very approachable and creates a safe environment for experienced and new performers to grow and develop their craft. I am grateful to have learnt from the best!"
SARAH CLARKE, Actor
"I was visiting London and saw a production of Mike Leigh's 'Ecstasy,' in the West End. I was very impressed by the quality of the actors' work, and their secret turned out to be their director, John Osborne Hughes.
One conversation with him about his process with the actors, and I was convinced that it was something that I needed to explore. I invited John to come to New York to teach a small group of us, and for almost 10 years he continued to teach his inspired system of acting in NYC.
John is easily the most effective acting teacher I have ever worked with. I use John's technique every time I work, and find his ideas to be a continuing source of inspiration."
I use John's technique every time I work, and find his ideas to be a continuing source of inspiration.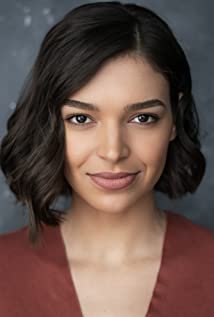 JORDAN ALEXANDRA, Actor
John breaks down the inner processes of acting into something any actor can innately understand. In addition to the wonderful techniques he offers, the deeper, spiritual aspect of the course is incredibly freeing and eye opening!
For me, this has been unlike any other class I have done, and has been one of the few times I have worked with an instructor who truly understands people and what makes them do the things they do.
Honestly, no other course I have done has been as detailed or clear as this. I strongly recommend this class if you are looking to understand, not just the art of acting and creating characters, but yourself on a deeper level - all whilst working with a tutor who genuinely cares, understands your own individual roadblocks and setbacks, and really helps you to get over them!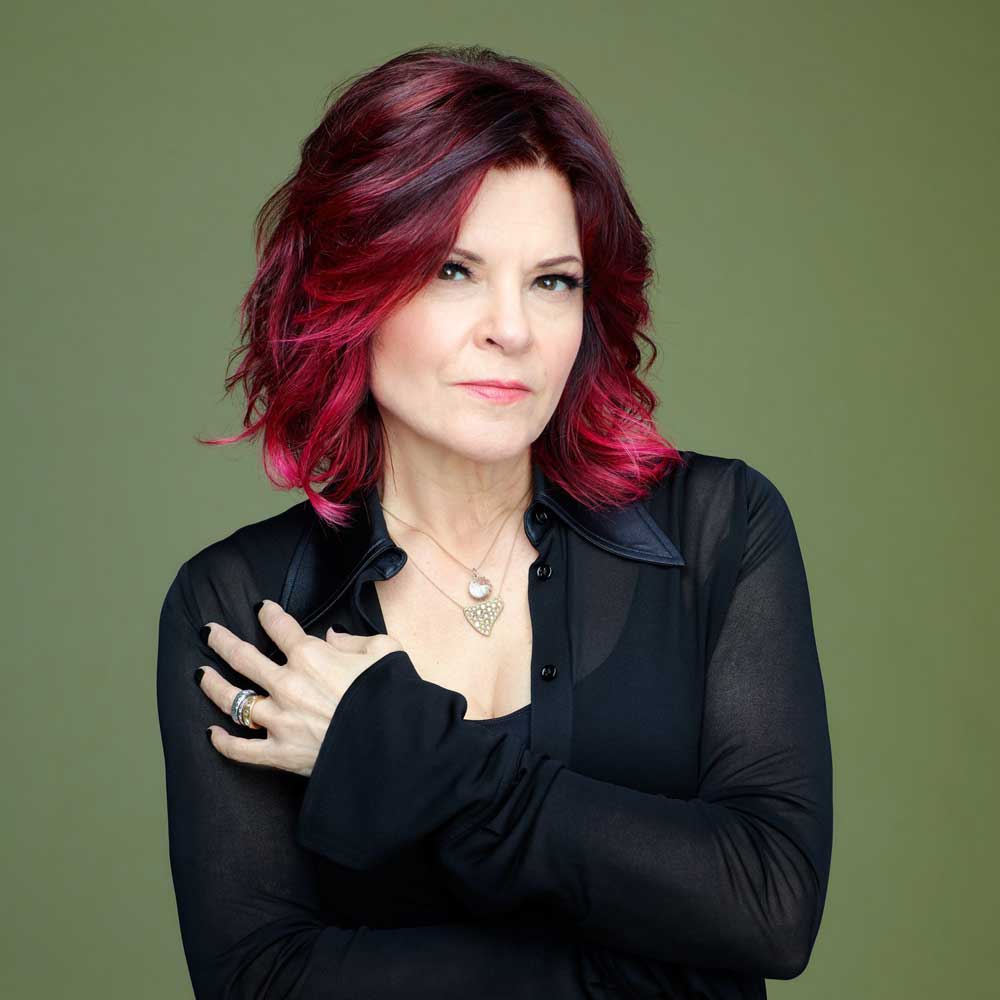 ROSANNE CASH, SINGER/ SONGWRITER
"Studying with John Osborne Hughes was a watershed moment in my life as a performer, but more than that, it was a watershed moment as a human being alive on the planet.
I realized during my period studying with John, that I have, and have always had, access to all the love and creativity I can contain or channel, and that my sense of my limitations are in large part self-perpetuating and false.
John is a superb teacher, gifted in so many ways… funny, patient, and with a profoundly comprehensive understanding of, and facility with, the material he presents.
I highly recommend 'The Spiritual Psychology of Acting' to anyone in the performing arts, or anyone who wants to find out further what really makes them tick.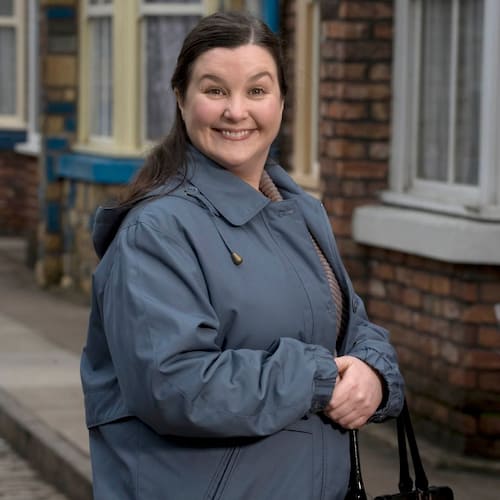 PATTI CLARE, Actor
"John is an acting teacher of profound wisdom and humanity. His own life experiences have led him to where he is now, so his teaching is based on reality and being very much a part of the world. As a director and teacher, he always leads you back to the integrity of the part you play, both as a character and as an actor, ever anchoring you to the beauty of life, and reminding you of the wider picture.
My personal experience of working with John is that he was able to shine light on many areas of my life with a truly compassionate and wise eye. The unique and powerful system of knowledge and tools he has developed, combined with his one-to-one private sessions, have helped me to profoundly unlock areas in my life, and overcome some previously unconscious limitations.
For anyone looking to go much deeper with their work as an actor, or simply want to become a happier and more awake human being, John can lead you through what can sometimes seem like the impenetrable, and bring light to the potentialities hidden within you."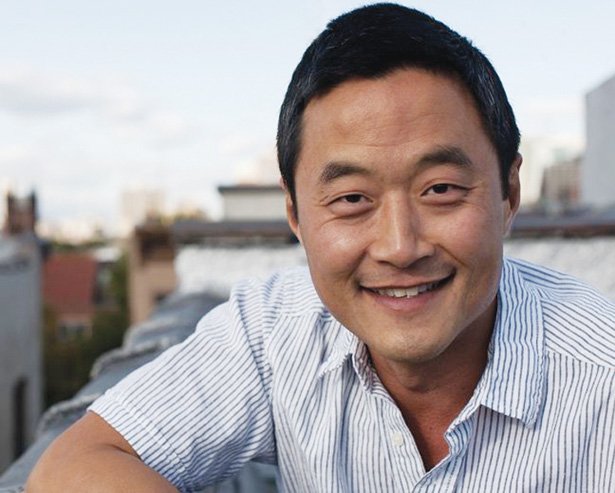 STEPHEN PARK, Actor
"John's 'Spiritual Psychology of Acting' workshops had a profound effect on me, both personally, and professionally. I became aware of beliefs and patterns of thinking that were blocking me from being freely expressed. As John says, once you realize who you are not, there is an instantaneous recognition of who you really are!
This insight allowed me to let go of old ideas I carried about myself, and this was so liberating. As I learned more about myself on a spiritual and psychological level, I was able to see more clearly how to approach working on a character in a clear and systematic way.
I would recommend John's workshop to anyone, regardless of whether or not you have any interest in acting."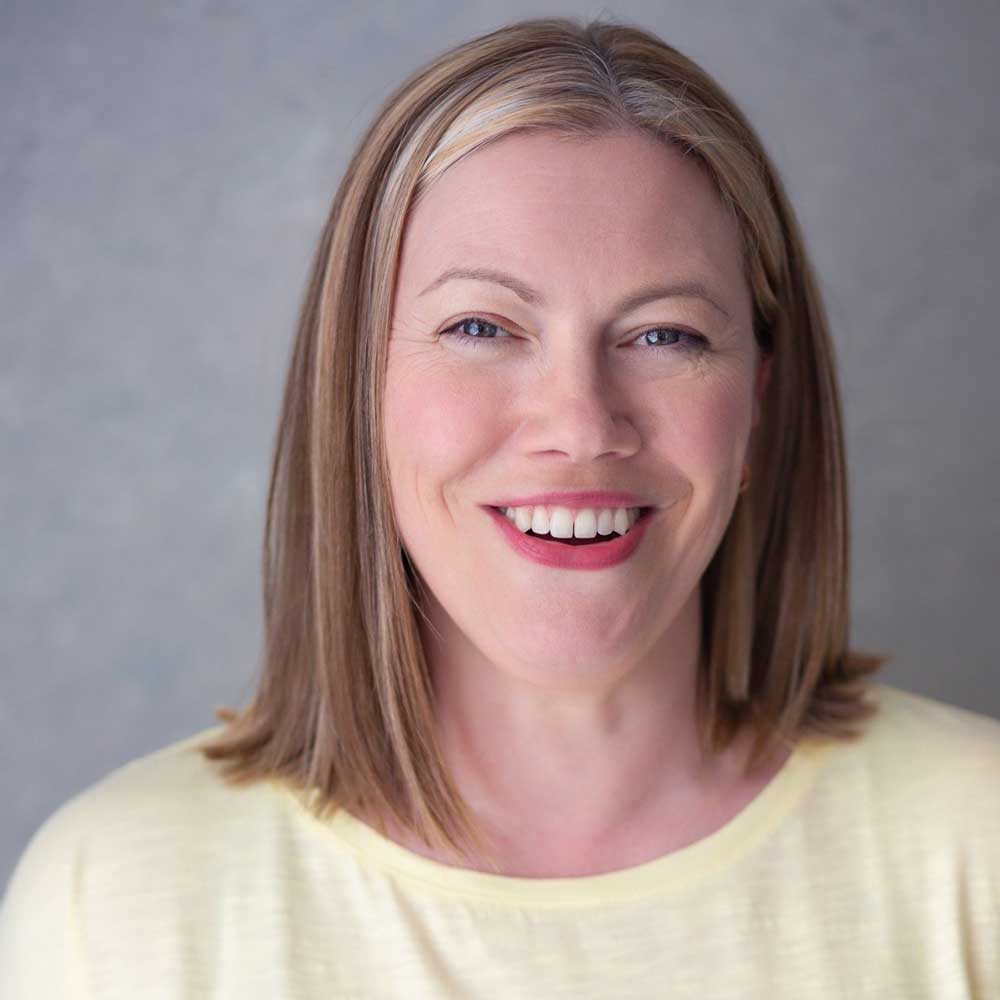 ANGELA WITYSZYN, Actor
"Joining John's course has been nothing short of life changing for me. Not only am I developing as an actor, I also feel like a new person! John has helped me to liberate myself from the limitations I was placing on myself, not only as an actor, but as a human being. I am now living life with much more confidence, I worry far less, and I feel so much more aware and present. I am truly awake for the first time in many years.
I am learning so much about acting, from both an artistic and psychological point of view, and what it really means to inhabit a character and to let go of whatever is holding me back, so that I can be free and spontaneous in the moment. It's an extremely joyful and inspiring process.
I highly recommend 'The Spiritual Psychology of Acting,' not only to actors, but to anyone looking to live life with increased freedom and joy."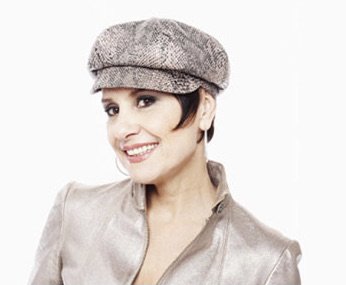 ELAINE CASWELL, VOCALIST
"John Osborne Hughes has created a magical meeting of eastern philosophy and western psychology, a kind of rock & roll alchemy! The sheer passion, heart, soul & brains of his teachings shook me out of my old patterns of thinking, shed light on my old belief systems, and put me back in touch with the reason why I started singing and performing in the first place… to connect and communicate.
John has remarkable insight and awareness, he is patient, kind and very funny! He helped me uncover my true voice and realise that it was only limiting ideas that were holding me back from fully expressing myself, and being comfortable in my own skin."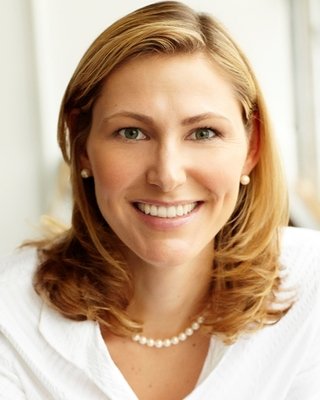 HELGA BYRNE, PSYCHOTHERAPIST
"'The Spiritual Psychology of Acting' has been nothing short of utterly transformational for me, providing both a unique insight into the mind, as well as concrete tools to change negative thought patterns, ultimately leading to greater personal and professional fulfilment.
John has guided me to become more understanding of both myself, and others. In addition, it has provided a frame of reference that has proved invaluable in my work as a therapist. Studying with John has been one of the best investments I've ever made in myself.
I highly recommend his work to anyone seeking positive change in their life."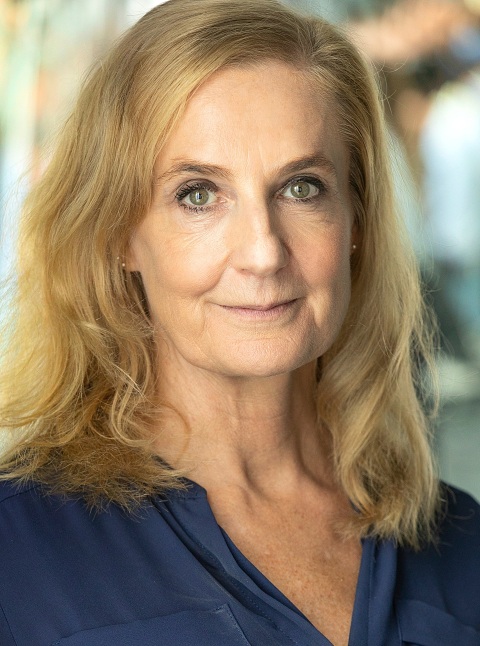 Claire Coull, Actor
"When I first joined John's course I was in a dark place and battling severe depression. I wanted to work on my acting skills, but the spiritual and psychological aspects of this course also appealed to me.
As it turned out, it was just what I needed. John has helped me improve as an actor, but more importantly has really helped me deal with my mental health and confidence.
The course includes in-depth meditation study and practice which has calmed my mind and enabled me to find stillness. This in turn has increased my self-confidence and made me more comfortable, with who I am.
The psychological aspects have been immense. Through a number of techniques John has helped me to see how we are all affected by our own thoughts. We all believe we are not good enough, worry about what people think of us and constantly compare ourselves to others. But this is just our mind and if we become aware of the thoughts and practice catching them, we can make huge improvements to our happiness and well-being.
I love our monthly meetings in London where the other course participants have become like family. The support and compassion from the group is amazing and our now monthly zoom meetings (due to lockdown) have been a life saver in these difficult times."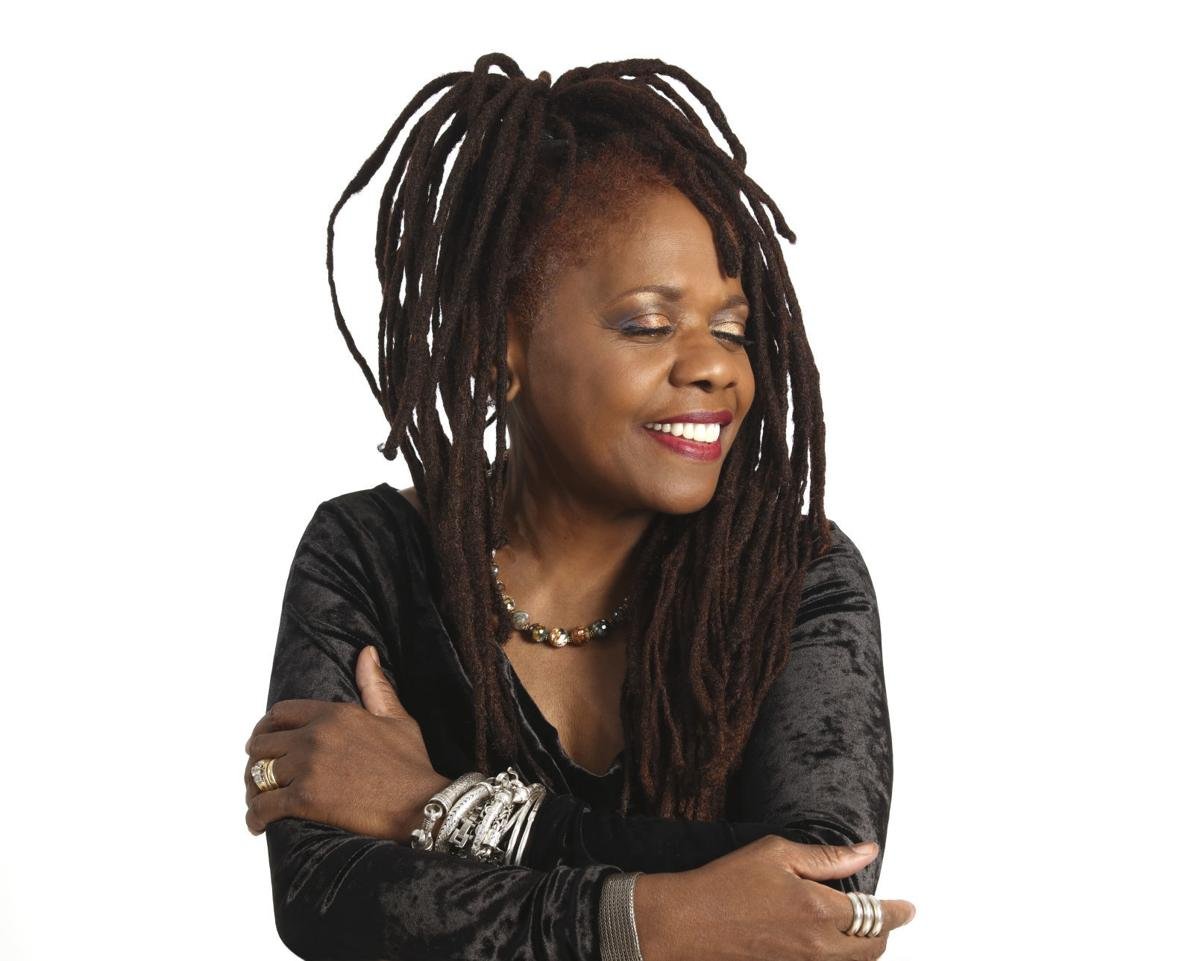 CATHERINE RUSSELL, VOCALIST
"John Osborne Hughes is a superb teacher, who has developed an innovative training system that has literally changed my life on every level, both as an artist, and as a person. Not a day goes by that I don't incorporate these techniques to help me through life and work.
Studying with John gave me the knowledge, faith and confidence to launch my solo career, from which I have never looked back.
I highly recommend 'The Spiritual Psychology of Acting,' not just to actors, but to anyone who wants to succeed, develop self-awareness and truly experience the joy of living!"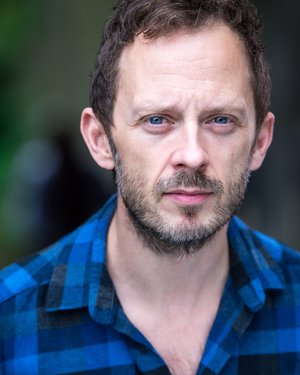 JAMES TEMPLETON, Actor
"Studying with John has been truly transformational; personally, spiritually and professionally.
John has guided me to become more understanding of myself, others, and the world around me. I feel more present, and less caught up in my old habitual patterns of thinking and behaviour. I am continuously learning to recognise and understand these patterns, and more importantly, I am learning to let go of them. This has been completely liberating, and has created a real sense of peace.
As an actor, I am then able to apply this to understanding the character and their journey with much greater precision and clarity, and go into performance with greater knowledge, confidence and freedom.
John is a patient and generous teacher with great empathy and wisdom, and I would recommend his courses to anyone looking for personal growth and gaining a deeper understanding of the human psyche. For actors, it's a no-brainer; a clear, methodical process to bring a character truthfully to life, and leaving any actor's thoughts and tensions completely at the door."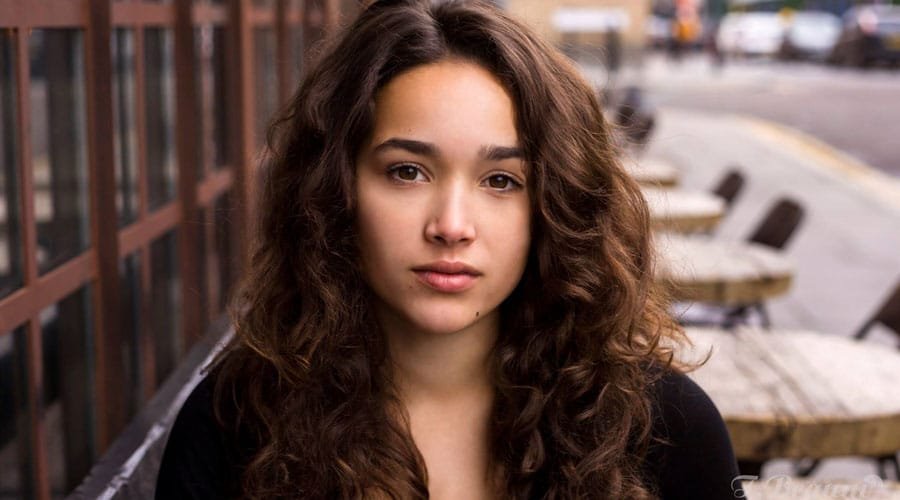 EMILY REDPATH, Actor
"After each class with John I come out feeling energised, rejuvenated and inspired to create! No matter what 'life stuff' is happening, sitting down and dedicating time to the process has proven to be invaluable. Through learning his techniques, I feel more ready to tackle any character, with a great sense of joy and detachment.
One private session with John feels like years of therapy! He works with you to define your pattens of thinking and designs quick and effective measures to guide you back to your true self. Since doing these sessions my well-being, relationships and career have all thrived. I experience a far greater feeling of ease and joy and now have the tools to see my own patterns of thinking and let go them. I highly recommend John's work to absolutely everyone, in all fields of life."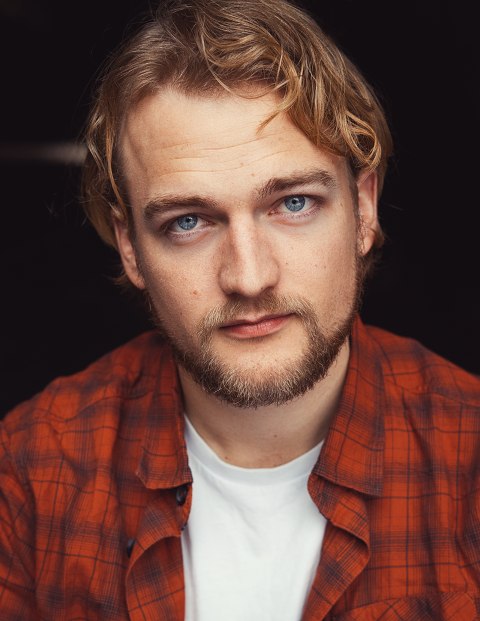 Jordan Larkin, Actor
"John's 'Spiritual Psychology of Acting' course has been an absolutely transformational course for me, both as a person and as an actor. John's ability to connect the knowledge and teachings across psychology, philosophy and spirituality and then integrate all of this into an acting system has been a life changing experience – there is quite simply, nothing else like it.
So many areas of my life have profoundly improved beyond acting as well, and there's no doubt this work will stay with me for the rest of my life and continue to be an influential part of my profession and personal life.
His unique synthesis of knowledge is nothing short of groundbreaking and I would recommend it to all actor's and to anyone looking to make a positive change in their life."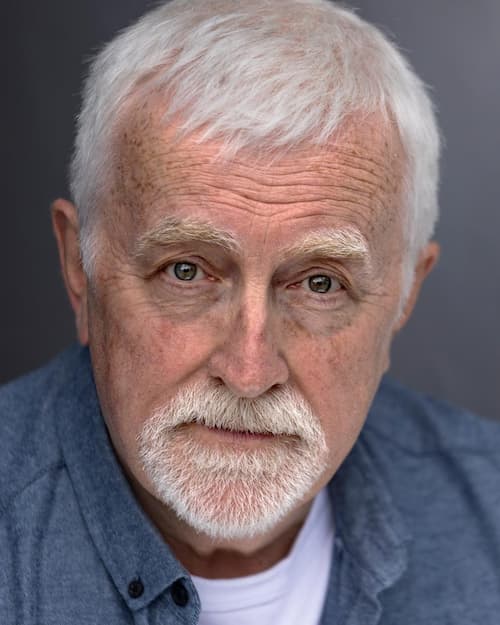 Duncan Hess, Actor
"John's tuition is like a light coming on or the curtains being flung open in a dingy room. His techniques make it so much easier to leave the actor off stage and be truthful to the character on it. Thanks to the transformative power of meditation, it's not only about being a better actor, it's about having a better life!"